For me nothing is more a reflection of the world and of life than the tree. I would think in front of him every day, in front of him and about him ...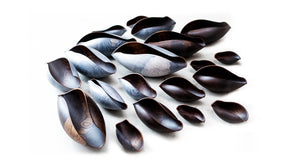 about me
---
  I remember when I was a little kid I had a balsa block that was meant to be used to drive small nails in with a small hammer. But...
further work
---
The installation Sphere # 1 I did for an exhibition in munich. The wood construction is covered with thin poplar slices, there's a floor inside that can be entered over...
The grain field is a symbol for fertility and human existence, for rural idyll and cultivation. A piece of this idyll is now taken out of its natural context, its...
"Day8" is a dystopian imagination of landscape elements and artefacts of a fictional civilization. A burned down tree, the leaves of which have fallen, a wooden storage vessel, filled with...
useful information
---
To claim the beauty of nature as my achievement is not for me. It is its own, stand-alone, absolute value. As an artist, I did not create the tree in...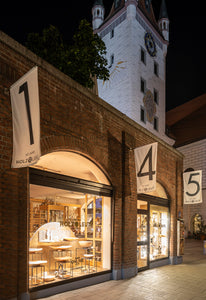 Sie möchten meine Arbeiten live erleben?
Besuchen Sie das Traditions-Geschäft Holz-Leute im Herzen von München!
Hier finden Sie immer eine Auswahl meiner Schalen und Objekte.
Holz Leute
Viktualienmarkt 2
Ecke Marienplatz
80331 München
Tel.: 089/ 26 82 48
Fax: 089/26 05 50 5
E-Mail: info@holz-leute.de